There is great potential for artificial intelligence and machine learning to revolutionise social care. In the UK, the digitisation of social care is accelerating. Over the next three years, the government will invest at least £150 million to specifically support a wider digital transformation in the social care sector.
These investments are geared towards meeting vital challenges in the sector; to help with an overstretched workforce, reducing care inequalities, and building resilience for the future of care. The investments are opening up opportunities for AI and data to transform social care by supporting the introduction of proactive and preventive care.
Even if we were to only partially solve these challenges, this renewed interest from the government makes it clear that change is underway, and the interest for better utilisation of technology in social care is on the rise.
This shift towards Technology Enabled Care is not new; in the context of healthcare, it's been brewing for over five years. It was only recently that the most innovative technologies, such as advanced analytics and AI, began to be applied to social care, offering great promise to the sector as well.
Our mission at Anthropos is to help older people stay safe, well and independent in a place of their choosing for longer. We believe that by using AI to offer insight into the lives of older people living alone, we can help those people, their families and carers to make better-informed care decisions.
We've seen first-hand at Anthropos the impact of using AI in Connected Care to improve older people's lives. But we are also mindful that as we collect large volumes of data, ethical considerations around the use of AI need to stay top of mind.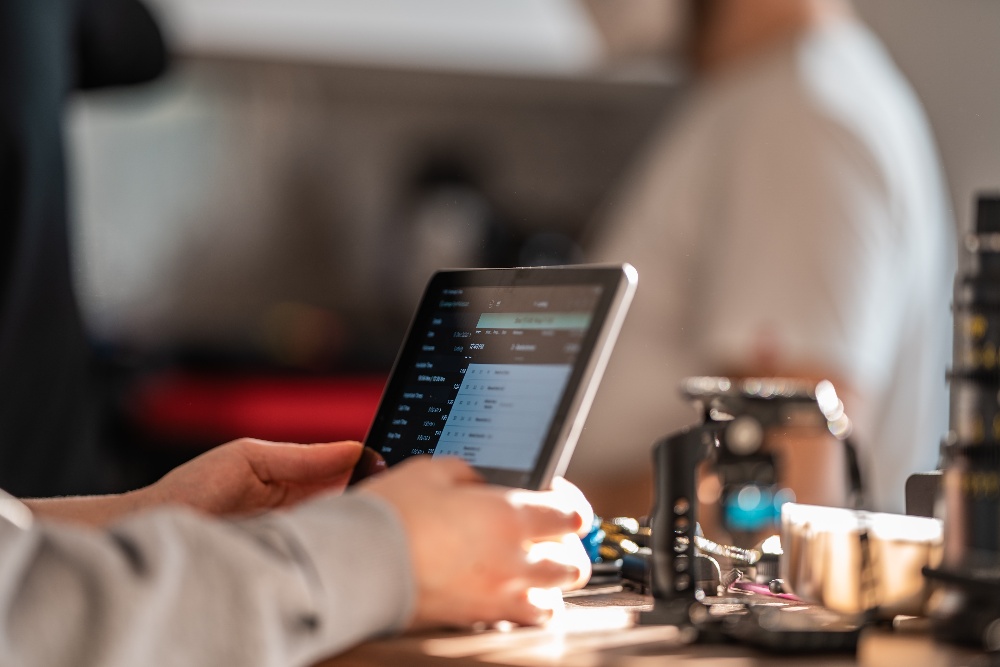 Ethical AI in social care
In my view, an ethical AI system has to be inclusive, transparent, have a positive purpose and use data in a responsible way. With that in mind, building ethical AI means creating processes and systems that avoid bias as best they can, to limit any potential or perceived adverse effects on end users.
Of course, these concepts are already widely discussed in the AI and data science community, and though the guiding principles are commonly accepted, each company will tailor this set of ethical values to the markets and users it serves.
In social care, consent, safety, fairness and data privacy are all indispensable. And while we at Anthropos are just at the start of our AI journeys, there is a strong level of recognition in the business that as our tools grow more complex, we will need to steer clear of bias and keep the ethics of AI top of mind. We are ever mindful of the fact that much of the data we are collecting is highly personal.
To ensure we keep building ethical AI going forward, we are establishing relationships around the use of machine learning with universities, research institutes and technology partners. All of these will be key partners in making sure we keep offering the best quality of data available to make the best informed care decisions, free of bias, and with fairness and transparency always at the heart of our Connected Care Platform.

The challenges to AI and technology adoption in social care
AI and data analytics are making it possible to better understand a huge range of care needs. As we have an ageing population with declining birth rates, there is an imperative to find ways for technology to support social care. Put simply, we're living longer than ever and with more care needs, and with fewer people to look after us.
Of course there are challenges that hinder wider-scale adoption of AI and data technologies within social care, not least of which is that developing true AI tools for any sector requires a large volume of data and feedback loops before we can deploy AI. Without enough data, it's impossible to look for patterns, trends and anomalies in a way that makes you confident with results.
However, as a sector, we're a long way short of generating enough data to support the creation of intelligence that could be used at population scale, which is ultimately where we want to go. Population health data will help move from supporting just preventative insight to predictive insights.
Like any sector that has not yet been fully transformed by technology, social care is simply not used to collecting and using data (yet). It has to date been only concerned with the delivery of in-person care in one form or another and with reactive telecare services. We will need standards of usage, we will need a universal language for presenting data that is both consumer and carer friendly, and because the way we currently generate data creates silos, we need a wider effort to reduce data fragmentation across the sector.
The good news is that we can all benefit from addressing these challenges for a wider digitisation of social care.
The future of AI and Connected Care Platforms
Currently our platform compares the behavioural changes of individuals to themselves, but over time we want to compare any individual to people who look like them. This will move us towards population health solutions.
Today, we are providing carers with intelligence that can help them understand the care needs of people better; we're able to say when and where a particular event has happened, and we can also highlight whether that event, compared to a person's previous behaviour, is "normal" (for them). We can also establish if any changes we spot require immediate attention or should be considered as possible indicators of oncoming issues.
Our ambition is to move from intelligence to foresight, to be able to predict what may happen to an individual based upon comparing them to themselves and others like them, and knowing the likely outcomes if action is taken or not. We want our platform to be able to compare one person to a group of people who act like them, and enable predictions on even the most apparently insignificant reasons for concern.
To achieve this, we will need even more effective feedback loops. We will also need to ensure that every piece of data collected is building towards a richer picture of a person's life and suggesting when proactive and preventative action can be taken on their behalf. And of course, we will need to keep an ethical use of data and AI front of mind at all times.
This is the future of Connected Care: a connected, smart ecosystem of devices, based on ethical AI systems and machine learning networks, operating to best assist families and carers in their care decisions.
We could see this become reality as soon as in the next three years. But for that to happen, we will need to keep building towards an ethical, safe, transparent, inclusive and reliable use of AI and advanced analytics. Only then will we truly be able to move from reactive to proactive care, in a way that benefits everyone.
Find out more about Anthropos' Connected Care.
This article was originally published on Technology Dispatch on 3rd November 2022.