Anthropos technology helps residents to preserve their dignity and self-respect
A pioneering programme at Shropshire, Telford and Wrekin Council is using technology to improve the lives of older people living at two of the region's residential care homes.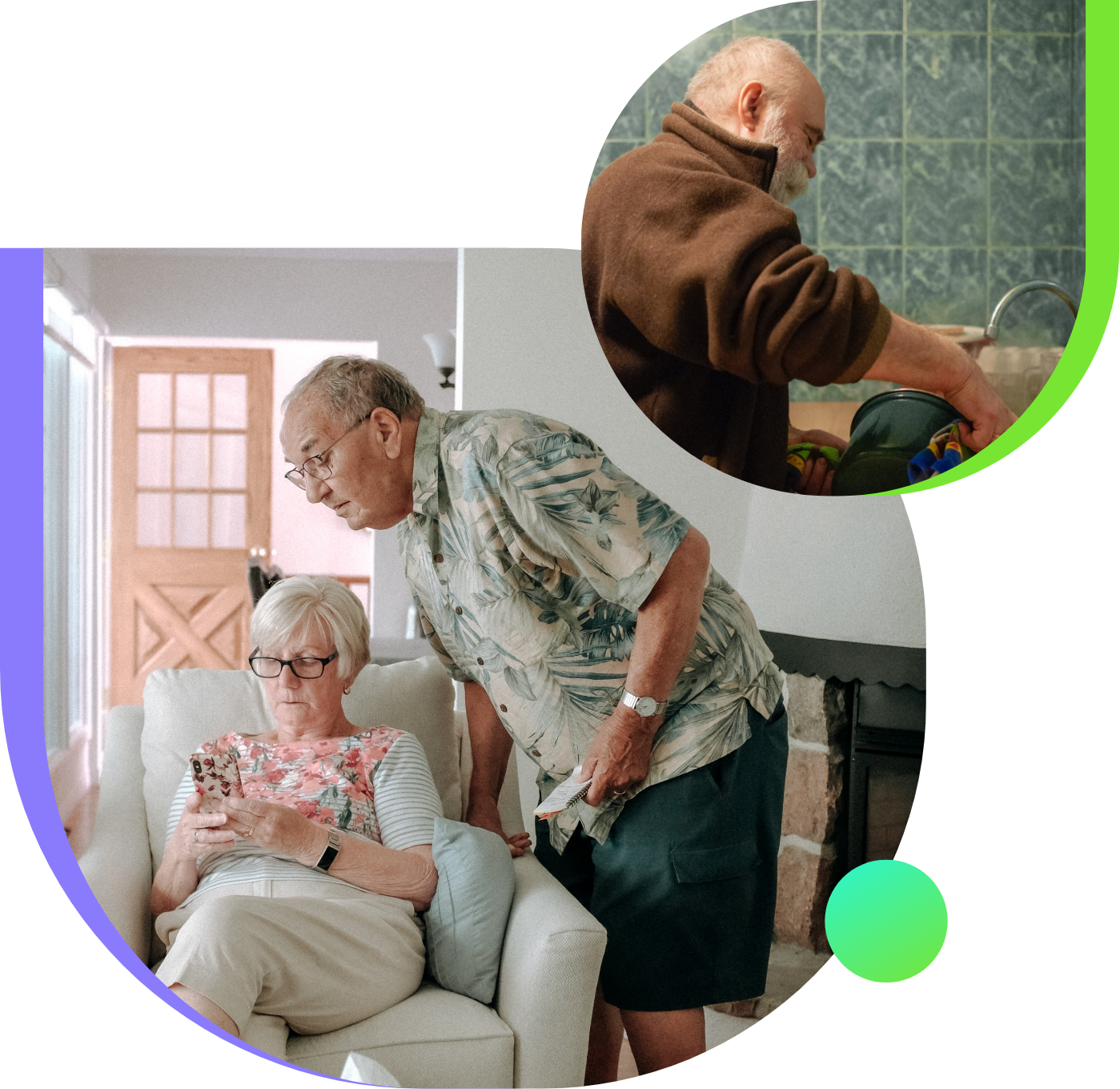 The technology, supplied by Anthropos, uses sensors and intelligent proactive software to detect falls and monitor the everyday activities of residents. The end result is greater dignity and self-respect, which is achieved by reducing and removing the need for certain patients to be watched 24 hours a day by a team of carers.

Using the Anthropos system will give carers a more complete understanding of the daily routines of residents when they are alone, through using ceiling-mounted sensors that don't require any physical interaction. There are no cameras or microphones involved, so the residents are not being watched or listened to.
The programme is led by digital transformation manager, Fiona Padgett, who works on the council team.
Fiona says: "We have two goals for the technology being installed in the residential homes. First is, of course, the focus on fall detection, and secondly, we are focused on reducing the need for 24-hour observation for some residents. The theory is we can remove some of the human interventions and have the Anthropos system monitor time in a chair, time at the toilet and room exits without needing eyes on attention."
Fiona's team is focused on preserving the privacy and dignity of residents. She continued: "Ideally, no one wants to be observed 24-hours a day, and it's not very natural. In addition, it doesn't make sense to have people wake residents by entering their room just to check they are asleep and in bed."
Anthropos technology offers staff 24-hour monitoring but without cameras and without the need for wearables, pressing a button or calling anyone for help. The system called Anthropos Detect can detect, monitor and report on behaviour changes. The result is care can be optimised for the resident and staff, and carers can be redeployed to other care duties, knowing that the system will alert them if the resident needs help. These are factors that Fiona Padgett says are a "win-win for everyone."
Initially, Fiona expects the use of the system to increase the number of reported falls. It sounds odd, but it's logical: we all suspect that residents experience falls that they don't report.
Revolutionising Care Perspectives
Passive falls sensors allow for a reimagined approach to care, where the overdependence on one-to-one supervision is reconsidered. While constant care seems reassuring, it is costly and potentially detrimental to the individual's sense of privacy and independence.
Fiona sheds light on this aspect of this technology:


"The system alerts us to their movements without someone hovering over them. This can prove there's no need for overnight watch if they're actually safe, bolstering their dignity and self-respect."

Fiona Padgett, Digital Transformation Programme Manager
Telford and Wrekin Council
Navigating Challenges
Resistance to change and misconceptions about the technology present hurdles. However, Fiona has successfully navigated these by educating and reassuring staff and stakeholders.
"Some staff feared job cuts, but we've shown how the tech allows for more meaningful redeployment. Clarifying the technology's benefits to stakeholders was also crucial," she recounts.
For Fiona Padgett, Anthropos has been a valuable partner on her mission to deliver the benefits of Connected Care technology to the Shropshire region:
'Polly from Anthropos has worked really closely with me on the bids to take Anthropos into seven homes. She's given me a lot of data. She's shown me videos about what others have said about it, as well as case studies. I have a lot of confidence in what Polly has said and the evidence she has given me.'
Fiona Padget, Digital Transformation Programme Manager at Telford and Wrekin Council, stands at the forefront, guiding the integration of sophisticated passive falls sensors into the care of residents in care homes—a testament to Shropshire's commitment to caring innovation.