Ho

w fall detection technology saves Essex County Council £1million per month in avoidable costs

We interview Natasha Corness, Technology Enabled Care (TEC) Lead at Essex Council to find out how connected care technology prevents falls and transforms service provision.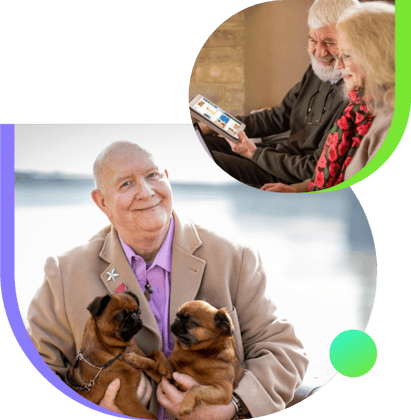 Fall detection technology has the power to revolutionise how organisations provide care to older people, as well as improve older people's lives for the better. Wall-mounted sensors in the older person's bedroom can spot if they fall, alerting carers who can attend to them quickly.
Essex County Council is leading the implementation of connected care technology in real-world settings. It has recently installed Vayyar fall detection sensors supported by Anthropos fall detection software in Foxborough Grange, a 69-bed care home in Colchester, making it the largest installation of fall detection technology in the UK. The council continue to the rollout of 300 fall detection and assessment sensors in the community and sheltered accommodations across Essex.
We sat down with Natasha Corness, who leads the technology-enabled care (TEC) team at Essex County Council, to find out how these and other such initiatives are working.


Discovering the benefits
Fall detection technology delivers significant benefits to all sides, including:
The older person experiencing fewer falls and avoiding hospital stays
Longer-lasting, more independent living

Reassurance to their family that they're in good hands

Cost savings to the NHS
More efficient staff scheduling in care home
We asked Natasha about the advantages of fall detection technology that she has uncovered so far:
"The benefits we've measured are real saving benefits. The fact we can stop an ambulance coming out is a hard saving to the NHS and it's proven and people agree with the methodology. There's a financial saving, but I think there are a lot of softer savings in terms of outcomes for people.
"So actually the fact that they have increased well-being, they can live more independently. There's not someone opening their door in the middle of the night disturbing them, making sure that they're still in bed or they haven't fallen on the floor. I think also the hope is to reduce false falls detection, which you get from a lot of the traditional type analogue equipment."
"It gives reassurance to people that they are being monitored in a non-intrusive way in the background and actually receiving interventions at the earliest point. This avoids people having to be trucked off to hospital, they don't have to go and pack an overnight bag, collect all the meds. Staff aren't waiting for ambulances, with the stress and staffing issue that causes.
"The savings is just the tip of the iceberg. I think there's a lot more savings underneath in terms of care, people and family that isn't costed into that model. In addition, there is all the deterioration people have in hospital; muscle mass loss and long-term effects. This isn't captured in any initial predicted savings model, but it's just as important."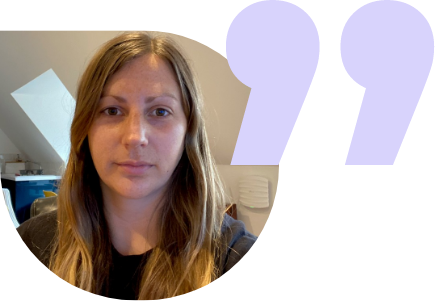 Natasha Corness,
Essex County Council
TEC Innovation Lead
Measuring the benefits
To quantify the benefits of fall detection technology and whether it merits future investment, Natasha and her team created a methodology to measure results:
"For each piece of equipment that's put in, we ask our staff to carry a completed benefits realisation form. We ask what is this tech going to do? Is it going to stop an increase in a care package? If yes, by how much per week? Is it going to stop a respite stay for one or two weeks? Is it going to stop someone going into residential care. They complete all of that and in the background, the system works out an approximate cost saving for the tech that's in place.
"We look retrospectively at the data each month from the benefits realization model and check on outcomes. So if we said we were stopping a care package increased by 15 minutes a day, is the care package that is in our recording system showing that the package has remained the same with the tech that's been put into place, or has it gone up or down? We track this over the whole length of time the person is in our service.
"Savings in Essex are now at about £1m a month of avoidable cost."
Sharing the knowledge
Essex is one of the most forward-thinking local authorities in the UK when it comes to implementing connected care technology, but it's essential that they share what they learn with the wider community. Natasha puts it this way:
"We have a quarterly meeting where all of the local authorities come together and share best practices. We hear from people who have adopted this type of technology to understand the benefits that they're seeing, so when people start to make their business case around how they want to spend the money, they can use the learning from other local authorities.
"There are some really forward-thinking local authorities and I think I would classify ourselves here in Essex as one of those in terms of looking at that prevent, reduce, delay section of the Care Act rather than crisis management. A lot of other local authorities are starting to shift into that space.
"I think the digital switchover has pushed some of that behavioural change, but equally, the market has supported that change. More people are looking at the use of AI and how that can help with kind of daily monitoring and daily living and, in particular, alerts that support decision-making a lot earlier and upstream, rather than crisis management."
Advice for the future
Finally, we asked Natasha what advice she would offer other organisations starting their connected care journey, having been working in this area for the last 12 months:
"I always pitch a culture change program alongside any care technology. You can have a gold standard spec, but unless you have culture change, and people investing in that culture change to change hearts and minds, you might as well not even bother.
"My advice to anybody is to invest in people. We've done a lot of that in Essex. Our team is me, as the TEC innovation lead and I'm supported by four TEC transformation officers, one per quadrant of Essex, so quite a big geographical footprint.
"We're embedding tech into team meetings, going out sharing case studies, supporting people with ordering care technology, hosting roadshows and pop-up events and information sharing. Without all of that, we wouldn't have the success that we've had."
Find out more about Anthropos
"Anthropos offers a really strong dashboard, [has] simple-to-use alerts and notifications, and the flexibility of the product to send it via text, email, etc. is really useful for our families and friends. and for our social workers, and the reporting functionality is next to none. I think it's going to be really helpful in our short-term assessments, but equally in our Vayyar falls pilot for care, home managers."
For media inquiries, please contact:
Paul Berney, Chief Marketing Officer
Anthropos
www.anthropos.io
paul.berney@anthropos.io
Tel: +44 7753566441