We are pleased to announce that we are joining as a new sponsor of the Housing LIN, a network that connects housing, health, and social care professionals to enable older and vulnerable people to live independently.
We are excited to offer our support and expertise, to enable Housing LIN to continue advocating for solutions that enhance the quality of housing and well-being for an aging population, and engaging with more housing providers that are thinking about introducing proactive and preventative care to their services.
"The future of care delivery will see much closer integration of housing, health and social care and we believe that it is essential for us to connect with every part of the growing ecosystem that wants to deliver proactive and preventative care for older people. Housing LIN is an essential part of that ecosystem for us and we are delighted to be playing a more active role within it."
Paul Berney, Chief Commercial Officer, Anthropos.
Known as a leading 'knowledge hub' by government and the housing with care sector, Housing LIN brings together housing, health and social care professionals across England, Wales, and Scotland to exemplify innovative housing solutions for an ageing population.
Housing LIN also leads the TAPPI programme (Technology for our Aging Population: Panel of Innovation). Bield, one of our clients, is taking part in this programme. Bield has used the 10 Tappi Principles to transform a closed care facility into a digital living demonstration space, called the Digital Hub.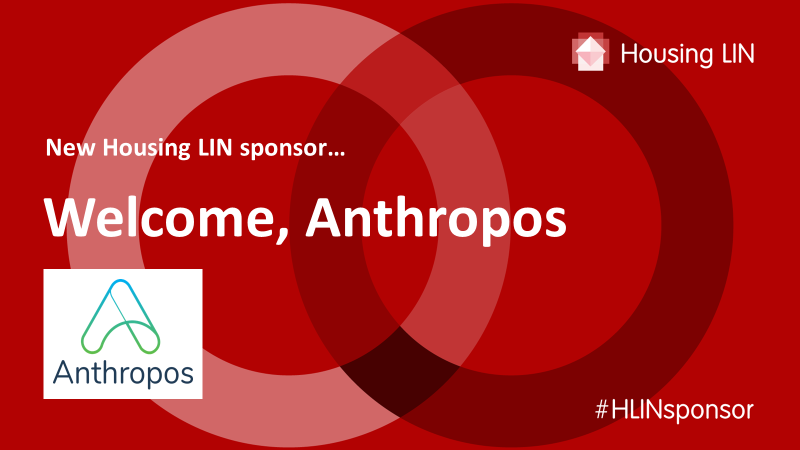 "I am thrilled that Anthropos have joined the Housing LIN's family of sponsors. They bring considerable expertise in digital care solutions for our sector gained from being a TAPPI partner and work on UKRI's funded programme, the Longitude Prize on Dementia. We look forward to sharing the learning from these exciting sector-leading projects with our members".
Jeremy Porteus, founder, and CEO at Housing LIN
Joining Housing LIN's family of sponsors is a fantastic opportunity, and we are excited to be offering valuable insights and intelligence, and help to transform the care of older people across various care settings, supporting the delivery of better-informed care decisions and provide reassurance for families.
We would also like to thank Housing LIN for welcoming Paul Berney, Chief Commercial Officer at Anthropos, to their HAPPI Hour webinar: 'Tapped into Technology: The #TAPPI Experience.' During this session, they delve into the groundbreaking work of the #TAPPI pilot site, Bield Housing Association in Scotland, and their partnership with Anthropos.
For further information about Housing LIN, please visit: https://www.housinglin.org.uk/