Connected care for independent older living
Supports professional carers in domiciliary, residential and Local Authority care services
Provides intelligence that supports making better informed care decisions
Uncovers hidden and unreported care needs
Drives proactive and preventative care services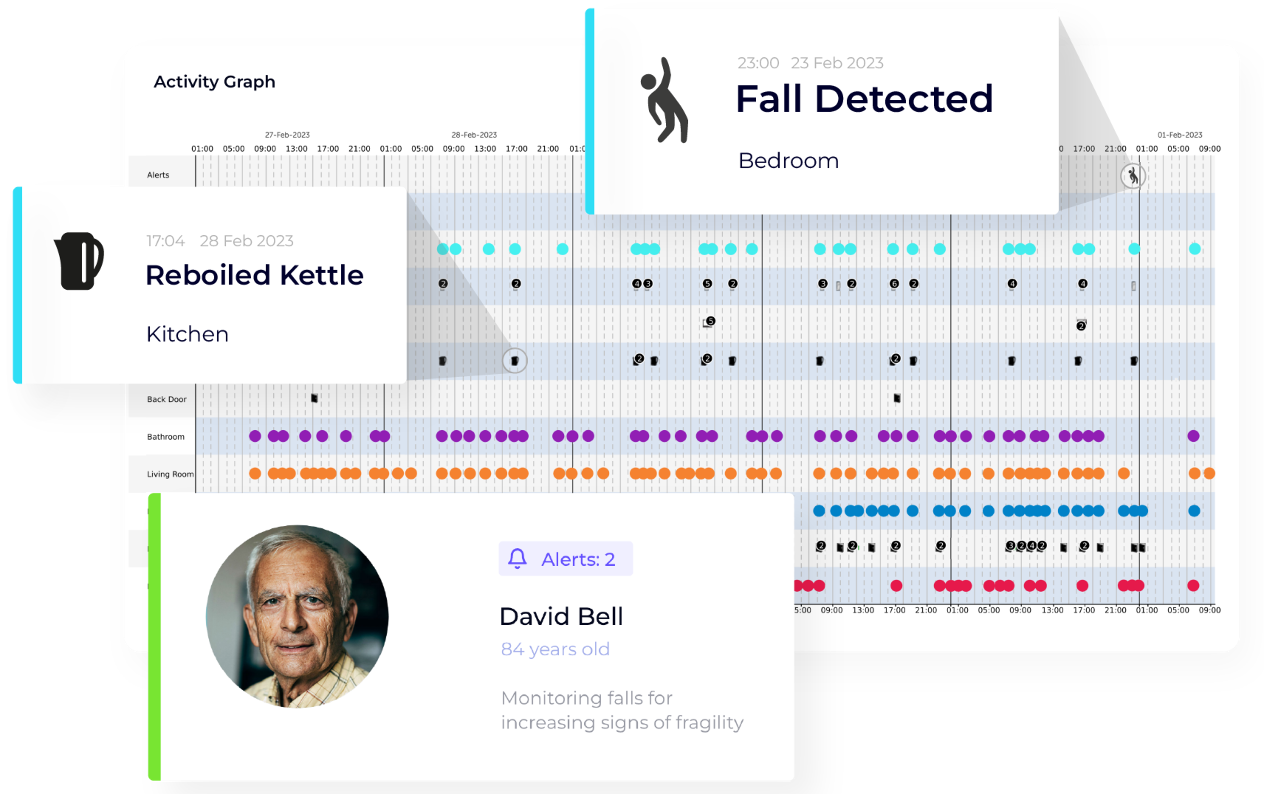 Remote monitoring of changes in daily routines
When you want create more personalised care plans, Anthropos provides a more detailed picture of what is going on in the home and discovers the the hidden changes in daily routines that can inform pre-emptive action.
Learn the true daily routines of the people in your care
Spot changes that point to interventions to prevent things going wrong
Receive Alerts when you need to act quickly
Provide families with reassurance and peace of mind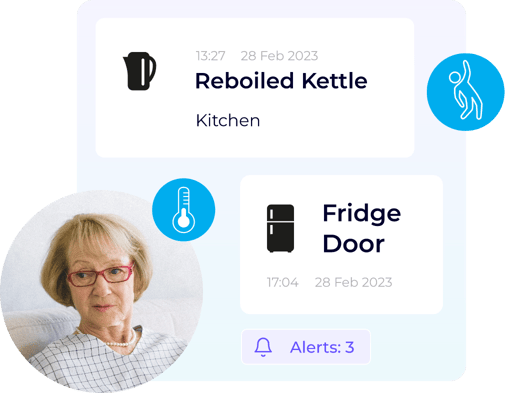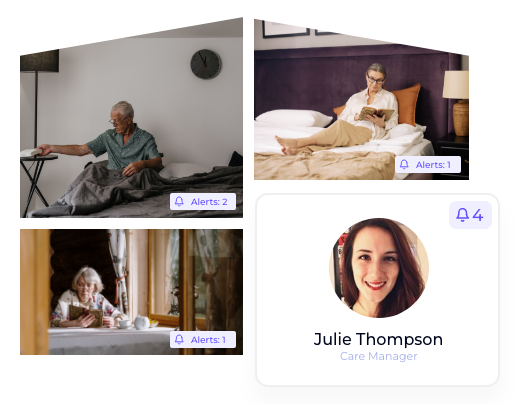 Passive Fall Risk Detection
Connected devices tell you the truth about trips, stumbles and falls.
90-second Fall Alert to notify a carer or family member
Spots changes in behaviour that lead to falls
Unobtrusive, out-of-the-way sensors
No cameras, just advanced motion sensors
Anthropos Detect in Action at Dryfemount
Now here at Dryfemount I feel a lot more confident in the fact that falls will be picked up more quickly and easily. One of the residents had fallen behind the bathroom door. The system went off it alerted the staff, the staff went to it.

It's pretty impressive technology.
Natasha Corness
TEC Innovation Lead, Essex County Council
"Anthropos offers a really strong dashboard, [has] simple-to-use alerts and notifications, and the flexibility of the product to send it via text, email, etc. is really useful for our families and friends. and for our social workers, and the reporting functionalities, is next to none. I think it's going to be really helpful in our short-term assessments, but equally in our falls pilot for care home managers."
Become a Partner with Anthropos
Anthropos is helping drive better care outcomes through better informed care decisions. Join a select group of forward thinking modern professional care providers. Partner with us today.