Game-Changing Technology for Health and Social Care Communities
Proactive and preventative care
An interview with Sheffield City Council's Paul Higginbottom.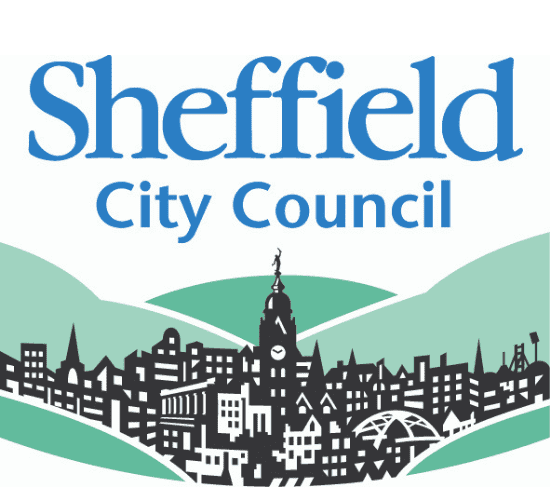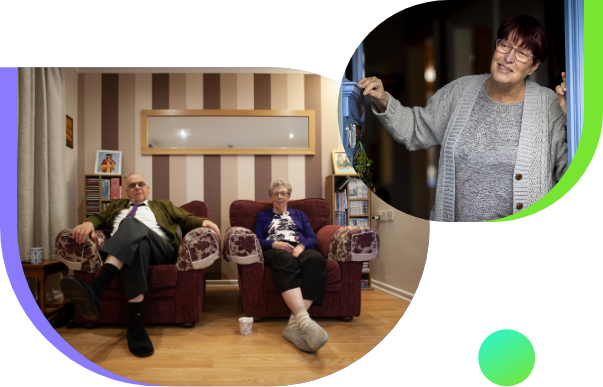 Anthropos, a leading provider of innovative healthcare solutions, has launched its latest Beta product, the Falls Risk Index. This groundbreaking software helps care professionals to accurately assess the risk of a fall in older people in any care setting.
Many Health and Social Care Communities in Britain recognise the need for more advanced digital technologies to serve their communities better. More specifically, there's growing excitement around the potential of intelligence generated by the data provided by proactive technology such as Connected Care Platforms. This intelligence empowers health and social communities to be proactive and preventative in the way that they deliver care services, preventing crises by delivering the right care at the right time. Armed with new intelligence and insights, communities can proactively serve the people in receipt of care and ensure the best possible outcomes for all.
If anyone understands this situation, it's Paul Higginbottom, the City Council's Strategic Commissioning and Partnerships Manager, who's leading the transformation of Technology Enabled Care Services in Sheffield. He says that in Sheffield alone, there are over 2,500 people in receipt of home care services. As people in receipt of these services are keen to remain in their own homes for as long as possible, the City Council has an obligation to honour their wishes where it's practical and safe to do so.
But how? Would it be possible to enhance people's quality of life by allowing them to stay at home, without constant supervision, despite the uncertainty of their changing need for support over time?
Predicting potential incidents before they happen
It's not only Sheffield City Council that has these concerns: these are the kinds of conversations being had in Health and Social Care Communities up and down the country. Every care provider in the UK wants to stay one step ahead of any issues affecting people who draw on care and support: no City seeks to operate in a solely reactive mindset.
That's why Paul is keen to trial the Anthropos platform that can combine reactive alerts with proactive insights. By placing smart sensors and devices initially in the homes of older people, Anthropos is able to build up a rich picture of that person's daily routine and use machine learning to look out for meaningful changes that could allow Sheffield's care providers to make early targeted interventions to stop incidents or issues occurring.
"The new technology has game-changing potential," says Paul. " It supports the delivery of truly person-centred proactive and preventative care, which will hopefully deliver significantly better outcomes for people and improve quality of life."
Paul also states, "Potentially there are also significant benefits from a commissioning perspective with the need to do more for less, with the ability to target preventative care interventions enabled by the proactive insights, for example saving monies associated with Falls, from early diagnosis of Urinary Tract Infections (UTIs), and right-sizing care packages."
Financial planning
As the Health and Social Care Communities adopt a proactive approach towards the well-being of those under their care, they also enhance their capacity to plan financially for the future. The previously unknown and unseen changes to the care needs of its citizens become more knowable.
"The new technology potentially enables us to take preventative measures to reduce falls, as well as engage with data to connect the dots more," Paul says. "We can now say, 'Okay, based on this person's bathroom-visiting patterns, it's possible that they may have a urinary tract infection — giving us the opportunity for further investigation in collaboration with Primary Care."
Paul says: "Intelligence that can improve people's lives and anticipate their future health and well-being issues while decreasing care costs is a win-win scenario. As a Health and Social Care Community, we increasingly need to use our limited resources efficiently. And that's what this kind of technology potentially allows us to do."
Paul says, "We're also keen to explore the potential of 'The Falls Risk Index Tool', which Anthropos has launched as a Beta product for Sheffield to try. The Index assesses older people's risks of having a fall based on multiple factors, allowing Sheffield to risk stratify those in their care and then prioritise those at the highest risk for further support, including technology enabled care.
Bridging the gap between organisations
Paul recognises the potential of the Anthropos platform to support wider service integration. This doesn't just tie into Health and Social Care. It bridges that area and others, such as Local Authority Housing. Decisions made in one arena, for example, Adult Social Care, can then inform actions taken within another.
The real value comes from an effective 'full services wrap around' where the various actionable insights act as a 'call to action' delivered by the appropriate care partner defined by clear roles and responsibilities, which deliver the best possible outcomes for people across the system.
Adopting new technologies
However, it's one thing having a potential game-changing proactive and preventative platform in place, but quite another guaranteeing that those with access to it use it and connect with it properly to make the most of its full potential.
"For me," says Paul, "collaboration is key. Health and Social Care professionals are very busy people. So, for them to engage with the potential of this technology properly, we must be able to clearly communicate the product benefits, with an emphasis on stories of difference detailing how the product has tangibly improved the outcomes and quality of life for people in receipt of care. There also needs to be the recognition that the actionable insights are delivered in a way that makes the best use of workers' limited time, providing valuable information that supports them to deliver more effective and efficient services."
Paul adds: "It also helps to have a senior sponsor at an executive level that recognises the value of technology enabled care. At Sheffield, we're very fortunate to have solid backing from our Strategic Director of Adult Care and Wellbeing and her senior leadership team."
He concludes: "We've taken a different mindset in Sheffield. Rather than talking about the technology, we're focusing on the outcomes that it provides, and we discuss the hopes and desires of our teams when using connected care tech. By focusing on where we could be headed as a team instead of what it does, we've found that this adjustment in thinking leads to higher confidence levels and adoption."